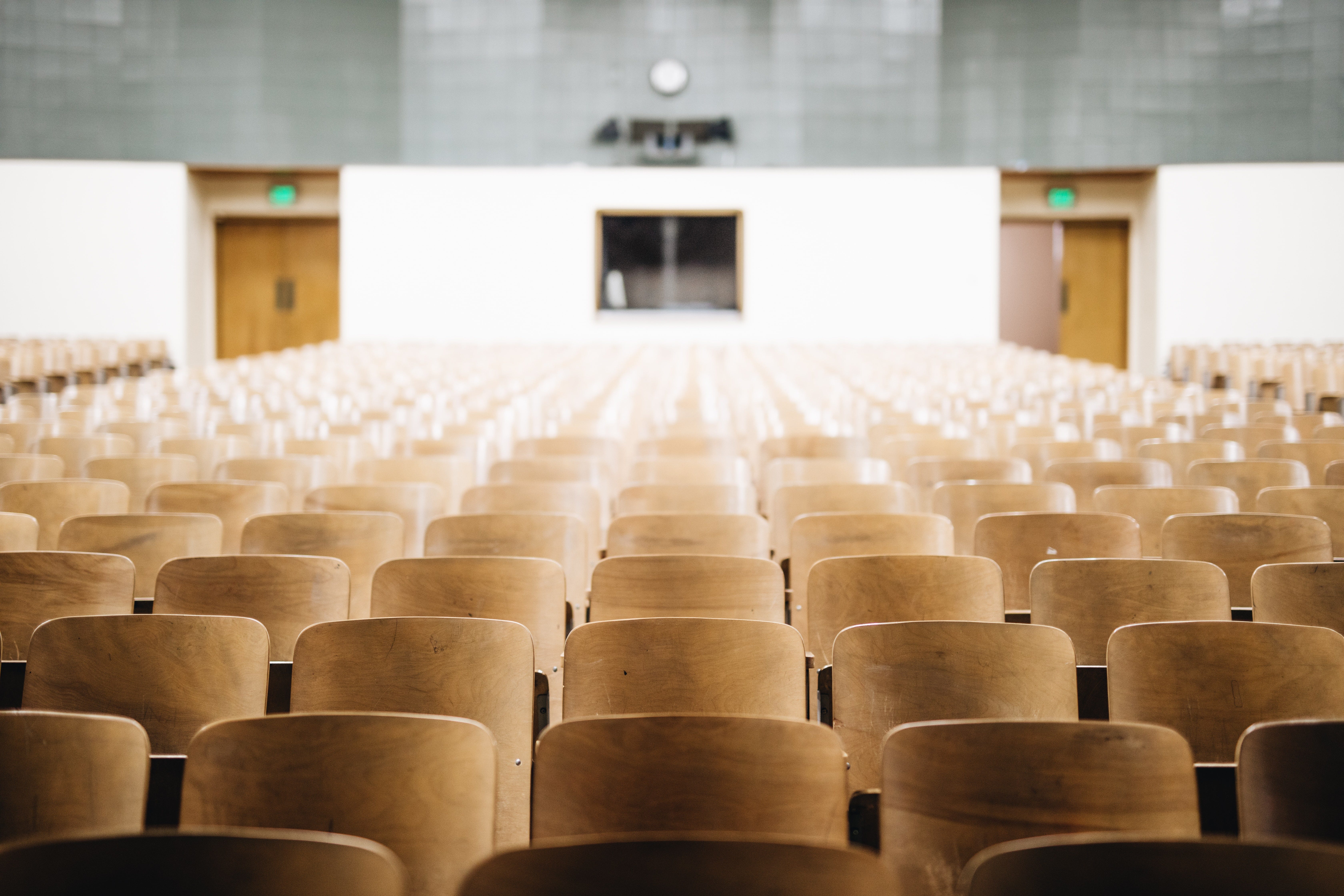 ICW Lecturers
Our ICW lecturers introduce themselves. They are listed in alphabetical order by surname.
Dr. Neil Boland - Auckland University of Technology
Auckland, New Zealand
Initial training as musicologist (Manchester and London)
Taught in Waldorf education as kindergartner (Japan), class teacher (New Zealand) and in high school (Germany)
Doctorate on Steiner's indications on music for young children, Mood of the fifth: Interbeing with(in) the Refrain
Since 2011, School of Education, Auckland University of Technology, New Zealand teaching/supervising at all levels, on many aspects of education
Adjunct Professor, National Tsing Hua University, Taiwan
Dr. Douglas Gerwin - Research Institute for Waldorf Education
Amherst, USA
1972: B.A., Hons., University of Sussex
1984: Ph.D., University of Dallas
Has taught history, literature, German, music, and life science at college and Waldorf high school levels for some 40 years
As Executive Director of the Center for Anthroposophy (CfA), he divides his time between adult education and mentoring Waldorf schools across North America
Himself a Waldorf graduate, Douglas is the founder of CfA's Waldorf High School Teacher Education Program, as well as the first Executive Director of the Research Institute for Waldorf Education
He is author and editor of ten books on Waldorf education, as well as numerous articles on education and anthroposophy
He recently co-authored the latest survey of Waldorf graduates, published in book form titled Into the World: How Waldorf Graduates Fare After High School (2020)
At present, Douglas resides on the outskirts of Amherst, Massachusetts
Dr. Gilad Goldschmidt - David Yellin College of Education
Israel, Jerusalem
Born and raised in the middle of the Negev Desert at Kibbutz Revivim, Israel
Study fields: Education, Waldorf education, philosophy
Doctorate in education at Haifa University: Waldorf graduate research
Professional Background: Teacher at the first Waldorf School in Israel in Harduf, teaching in David Yellin academic college in Jerusalem, Tel-Hai academic college and Oranim academic college Waldorf education: Waldorf education, alternative education and spirituality in education
Co-Chairman of the Association for Waldorf Education in Israel
Dr. Constanza Kaliks - Goetheanum
Dornach, Switzerland
Born in Chile in 1967, grew up in Brazil
Fields of study: Mathematics, Education, Philosophy
2014: Doctorate on pedagogical aspects in the work of Nicholas of Cues
1992-2011: Waldorf high-school Mathematics teacher in São Paulo
1992-2011: Teacher in the Waldorf teachers training in São Paulo
Since 2012: Leader of the Youth Section at the Goetheanum, Switzerland
Frank de Kiefte - Hogeschool Leiden
Leiden, The Netherlands
Has worked as teacher, head teacher and educational advisor in several Waldorfschools
Since 2001 he is connected to Hogeschool Helicon in Zeist and then to the Waldorf Pabo in Hogeschool Leiden
He is (co)author from publications about Waldorf pedagogy and didactics, the last publication was 'The art of didactics' (2019)
Prof. Dr. Markus Lindholm - Rudolf Steiner University College
Oslo, Norway
Born in Oslo (Norway) in 1956
15 years teaching at the Waldorf School Oslo (class teacher, secondary level, and high school science education)
Fields of study: Waldorf education in Dornach; Biology and physical geography at the LMU/Munich and UiO/University of Oslo
2006: Doctorate on the topic: "Zooplankton diversity and ecology on seasonal floodplains in the Okavango Delta, Botswana"
since 2002: associate professor at the Rud. Steiner University College/Oslo
since 2007: researcher, from 2013 senior researcher and research manager (2017-2019) in freshwater ecology at the Norwegian Institute for Water Research/NIVA
Since 2019: Professor in science didactics at the Rud. Steiner University College/Oslo.
Prof. Dr. Peter Lutzker - Freie Hochschule Stuttgart
Stuttgart, Germany
Born in New York City (New York) in 1957
Fields of Study: Music, Literature, Linguistics, Didactics of Foreign Language Teaching in Chicago, Freiburg, Norwich, Vermont, Eichstätt
2006 Doctorate on "The Art of Foreign Language Teaching: Improvisation and Drama in Teacher Development and Language Learning."
1986 - 1994 English and Music teacher at the Frankfurt Waldorf School
1994 - 2010 English and Music teacher at the Rudolf Steiner School Düsseldorf
Since 1990 Pre-service and in-service teacher training courses for foreign language
teachers in Germany, Hungary, Italy, Poland, Russia, Switzerland, Taiwan
Since 2010 Professor for Waldorf Pedagogy and Foreign Language Teaching at the
Freie Hochschule Stuttgart (Waldorf Teachers College, Stuttgart)
2019-2020 Honorary Professor at the National Tsing Hua University, Taiwan
Maria do Carmo Abi-Sâmara
São Paulo, Brazil
Born in São Paulo (Brazil) in 1967
Fields of study: management, crafts
2018: Master's degree in Arts, education, and cultural history. Theme: The artisan's experience in the pedagogical process
2008-2013: Handworking teacher at the Rudolf Steiner School in São Paulo;
2013- now: Management teacher and crafts teacher at the Rudolf Steiner University College in São Paulo
Melanie Gesa Mangels Guerra
São Paulo, Brazil
Born in São Paulo (Brazil) in 1964
Fields of study: Nursing and Obstetrics, Waldorf Education
2017: Master's degree in education and language. Theme: Dialogue, argumentation, and narrative: an update of the conventional skill of reading, writing, and counting
1997-2011: Class teacher at the Rudolf Steiner School in São Paulo
2017-now: Dean and teacher at the Rudolf Steiner University College in São Paulo. Director of the Brazilian Waldorf Schools Federation and Brasilian member of the International Forum at the Goethenaum
Dr. Ida Obermann - Community School for Creative Education; Mills College
Oakland, USA
Dutch-born and German-educated
Graduated from the Waldorf School in Tübingen, Germany
Waldorf teaching diploma in Stuttgart Germany, BA from Swarthmore College, Ph.D. in Education from Stanford University
After a decade of teaching in New York City, she served as education program officer of the Hewlett Foundation in Menlo Park, CA
2010: Founder and executive director of Oakland's TK-8 Community School for Creative Education [CSCE]
2017: In collaboration with Mills College, Alanus University, Friends of Waldorf Education, and CSCE, Ida launched the Mills Waldorf Professional Development Certificate Program
Over past two decades: Has guided practitioner and researcher groups to present together at conferences including the National American Education Research Association Annual Meeting on cutting-edge work surrounding focus on the whole child and systems change
She serves on the board of Faith in Acton East Bay, a multi-racial, multi-ethnic federation of houses of faith and schools representing 60,000 families in Alameda and Contra Costa Counties
Sven Saar - London Waldorf Seminar
London, UK
Born in Germany in 1966
1990 Diploma in Waldorf Education Witten/Annen
1990 – 2008 Class teacher and Upper School teacher in the UK
2008 – 2016 Class teacher in Wahlwies/ Germany
Since 2011 Regular articles for the journal "Erziehungskunst"
2016 Class teacher at Steiner Academy Hereford/UK and transition to teacher education
Since 2018 Full-time work in teacher education: Co-leader of London Waldorf Seminar and West of England Steiner Teacher Training. A faculty member of London Early Years Training, Crossfields Institute, International Masters Course Stuttgart
Active as mentor and adviser in Waldorf schools for 20 years. Founder of SWIPP (www.swipp.org.uk), offering mentoring, teacher development, seminars, and talks
Active mentor to developing schools in Thailand, India, the Philippines, and Kenya
Prof. Dr. Jost Schieren - Alanus University
Alfter, Germany
Born in Duisburg (Germany) in 1963
Fields of study: Philosophy, German Philology and Art History in Bochum and Essen
Guest studies in Ann Arbor (Michigan, USA)
1997: Doctorate on the topic: "Perceptive Power of Judgement. Methodical and Philosophical Foundations of Goethe's Scientific Recognition."
1996-2006: German teacher at the Rudolf Steiner School in Dortmund
2004-2008: Research assistant at the University of Paderborn
Since 2008: Professor of school pedagogy with a focus on Waldorf education and head of the department of educational science at the Alanus University in Alfter near Bonn
Prof. Dr. Wilfried Sommer - Alanus University Kassel
Kassel, Germany
Professor of school education with an emphasis on phenomenological methods of teaching at Alanus University, Alfter
High School teacher in physics at Steiner Waldorf School Kassel
Phenomenological approaches to optics and doing physics experiments as a performance art are his research areas in subject-related methodology
He is interested in the relationship between cultural studies and physics
Additionally, he focuses on the role of an embodiment for cognitive teaching and learning processes
He is active in teacher education and pedagogical research and a board member of the Kassel Youth Symposium
Dr. Ruhi Tyson - Waldorflärerhögskolan
Stockholm, Sweden
Born in Stockholm (Sweden) in 1978
Fields of study: Bookbinding; Pedagogy
2017: Doctorate on the topic of vocational Bildung
Teacher of bookbinding at Kristofferschool
Senior lecturer at Waldorf University College
Senior lecturer at Department of Education at Stockholm university
Prof. Dr. Johannes Wagemann - Alanus University Mannheim
Mannheim, Germany
Born in Berlin (Germany) in 1967
Fields of study: Electrical Engineering, Physics, Mathematics, Philosophy, and Teacher Training in Berlin
2000-2017: Physics and math teacher at the Rudolf Steiner School in Essen
2010: Transdisciplinary dissertation on the mind-brain problem (University of Witten/Herdecke)
2014-2017: Assistant Professor of Consciousness Research with focus on Structure Phenomenology at Alanus University/Alfter
Since 2017: Professor of Consciousness Research with focus on Pedagogical Anthropology and director of the B.A. Waldorf Education program at Alanus University/Mannheim
Christof Wiechert - Alanus University
Alfter, Germany
Born in 1945
Pupil at the Waldorf school in the Hague, Netherlands
After studying education and geography, 30 years of teaching at the Waldorf school in the Hague
Cofounder of the Dutch State Waldorf Teacher Training Seminar. For many years he was a
Councilmember in the Anthroposophical Society in the Netherlands
Together with Ate Koopmans, he developed the "Art of Child Study" course. He has lectured in many countries
Since September 1999: Has worked for the Pedagogical Section
October 2001-December 2010: Head of the Educational Department of the School of Spiritual Science at the Goetheanum in Dornach/Switzerland
Since 2008: Lecturer and research fellow at Alanus University
He continues to work for the School of Spiritual Science at the Goetheanum and on pedagogical and anthroposophical themes in different countries