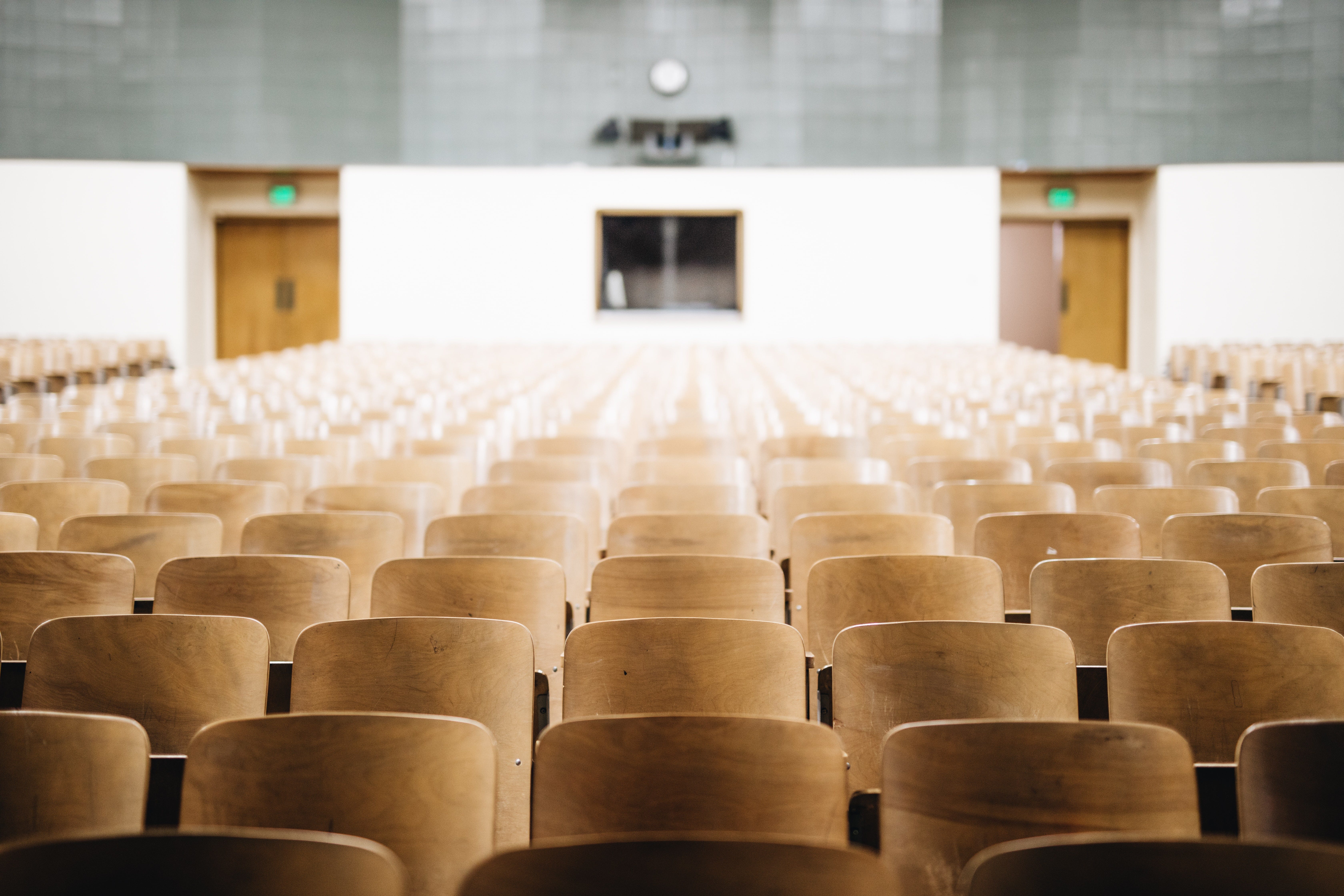 ICW Lecturers
Our ICW lecturers introduce themselves. They are listed in alphabetical order by surname.
Prof. Dr. Paula Bleckmann - Alanus University
Alfter, Germany
1972: Born in Munich (Germany).
Diploma in Biology (Konstanz University, Germany)
Class teacher at the inclusive Waldorf School in Emmendingen
2006: PhD in Media Education with a focus on supporting parents in establishing healthy media habits in the family
2015: Habilitation thesis on Internet Gaming Disorder and Prevention Strategies, Freiburg University of Education
Founder of the Germanwide Prevention Programme "ECHT DABEI"
Since 2015: Professor of Media Education at Alanus University in Alfter near Bonn
Counselling and evaluation activities at the national and EU levels (horizon 2020 evaluator, contracted expert for DigComp revision)
Kath Bransby - Sheffield Hallam University; Steiner Waldorf Schools Fellowship
London, UK
Born in Leeds, England.
Fields of study: English, Education, Early Childhood in Manchester, Aberystwyth, Derby and Sheffield.
2004 - 2018: teacher in primary and early years education, bringing aspects of Waldorf pedagogy into mainstream education.
2018 - present: lecturer at Sheffield Hallam University in Education and Early Childhood. Education Co-ordinator for the Steiner Waldorf Schools Fellowship.
Melanie Gesa Mangels Guerra - Faculdade Rudolf Steiner
São Paulo, Brazil
Born in São Paulo (Brazil) in 1964
Fields of study: Nursing and Obstetrics, Waldorf Education
2017: Master's degree in education and language. Theme: Dialogue, argumentation, and narrative: an update of the conventional skill of reading, writing, and counting
1997-2011: Class teacher at the Rudolf Steiner School in São Paulo
2017-now: Dean and teacher at the Rudolf Steiner University College in São Paulo. Director of the Brazilian Waldorf Schools Federation and Brasilian member of the International Forum at the Goethenaum
Prof. Dr. Peter Lutzker - Freie Hochschule Stuttgart
Stuttgart, Germany
Born in New York City (New York) in 1957
Fields of Study: Music, Literature, Linguistics, Didactics of Foreign Language Teaching in Chicago, Freiburg, Norwich, Vermont, Eichstätt
2006 Doctorate on "The Art of Foreign Language Teaching: Improvisation and Drama in Teacher Development and Language Learning."
1986 - 1994 English and Music teacher at the Frankfurt Waldorf School
1994 - 2010 English and Music teacher at the Rudolf Steiner School Düsseldorf
Since 1990 Pre-service and in-service teacher training courses for foreign language
teachers in Germany, Hungary, Italy, Poland, Russia, Switzerland, Taiwan
Since 2010 Professor for Waldorf Pedagogy and Foreign Language Teaching at the
Freie Hochschule Stuttgart (Waldorf Teachers College, Stuttgart)
2019-2020 Honorary Professor at the National Tsing Hua University, Taiwan
Dr. Ida Obermann - Community School for Creative Education; Mills College
Oakland, USA
Dutch-born and German-educated
Graduated from the Waldorf School in Tübingen, Germany
Waldorf teaching diploma in Stuttgart Germany, BA from Swarthmore College, Ph.D. in Education from Stanford University
After a decade of teaching in New York City, she served as education program officer of the Hewlett Foundation in Menlo Park, CA
2010: Founder and executive director of Oakland's TK-8 Community School for Creative Education [CSCE]
2017: In collaboration with Mills College, Alanus University, Friends of Waldorf Education, and CSCE, Ida launched the Mills Waldorf Professional Development Certificate Program
Over past two decades: Has guided practitioner and researcher groups to present together at conferences including the National American Education Research Association Annual Meeting on cutting-edge work surrounding focus on the whole child and systems change
She serves on the board of Faith in Acton East Bay, a multi-racial, multi-ethnic federation of houses of faith and schools representing 60,000 families in Alameda and Contra Costa Counties
Dr. Martyn Rawson - Waldorfseminar Kiel
Kiel, Germany
Born 1954 Glasgow (Scotland)
Studies: BA Joint Hons English Literature & History, York University, MA Plymouth University in Educational Research, Education Doctorate Plymouth University theme: Learning as becoming a subject in a Waldorf school: A hermeneutic phenomenological study.
1979- to date Waldorf teacher: York Steiner School, Michael Hall, UK, FWS Uhlandshöhe, Stuttgart, FWS Elmshorn, Christian Morgenstern School , Hamburg.
Teacher education: Freie Hochschule Stuttgart, Greenwich University, Waldorfseminar Kiel,
Since 2020 Hon. Professor National Tsinghua University Taiwan
Most recent publication: Steiner Waldorf Pedagogy in Schools (Routledge, Taylor & Francis, 2021)
Lisa Romero - Innerwork Path, EduCareDo
Australia/ USA
From 2006 the primary focus has been on teaching inner development and anthroposophical meditation. Through Inner Work Path Lisa offers lectures, courses and retreats for personal and professional development, in communities and schools worldwide.
Contributor, tutor and director of Inner Work Path, EduCareDo, Developing the Self Developing the World and the Y Project.
Published works include:
2014 The Inner Work Path -focusing on meditation practice 2014
2015 Developing the Self -supporting Waldorf teachers in their inner work and pedagogical understanding of child development
2016 Living Inner Development -offering an understanding of the inner experiences and results of various inner development exercises
2017 Sex Education and the Spirit to help awaken an understanding of our communal responsibility for the healthy development of gender and sexuality within society
2018 Spirit-led Community – introducing spiritually healthy guidelines for lessening the negative influence of technology on the inner life
2019 A Bridge to Spirit – Understanding conscious self-development and consciousness-altering substances
2020 EduCareDo year-long subject course: Inner Development for World Development.
2022 EduCareDo: collaboration on the year-long subject course Spirit-led Education for a Spirit-led Life.
Sven Saar - Waldorf Institute
London, UK
Born in Germany in 1966
1990 Diploma in Waldorf Education Witten/Annen
1990 – 2008 Class teacher and Upper School teacher in the UK
2008 – 2016 Class teacher in Wahlwies/ Germany
Since 2011 Regular articles for the journal "Erziehungskunst"
2016 Class teacher at Steiner Academy Hereford/UK and transition to teacher education
Sven works full-time in Teacher Education and is on the faculty of several courses in the UK and abroad. He gives lectures and seminars internationally and works as an active mentor and advisor to schools and teachers in Britain, Germany, Asia and Africa. He co-founded the Waldorf Institute in Southern England in 2021 and runs the Waldorf Facebook communication group The Chalice.
Active as mentor and adviser in Waldorf schools for 20 years. Founder of SWIPP (www.swipp.org.uk), offering mentoring, teacher development, seminars, and talks
Active mentor to developing schools in Thailand, India, the Philippines, and Kenya
Prof. Dr. Jost Schieren - Alanus University
Alfter, Germany
Born in Duisburg (Germany) in 1963
Fields of study: Philosophy, German Philology and Art History in Bochum and Essen
Guest studies in Ann Arbor (Michigan, USA)
1997: Doctorate on the topic: "Perceptive Power of Judgement. Methodical and Philosophical Foundations of Goethe's Scientific Recognition."
1996-2006: German teacher at the Rudolf Steiner School in Dortmund
2004-2008: Research assistant at the University of Paderborn
Since 2008: Professor of school pedagogy with a focus on Waldorf education and head of the department of educational science at the Alanus University in Alfter near Bonn
Ioana Viscrianu - Goetheanum
Dornach, Switzerland
Born in 1988 in Romania
Study of psychology (B.Sc.) in Romania and Germany (M.Sc.)
2009-2011: Work in curative education and social therapy,
2013-2015: In child and youth welfare as well as with young people with mental illnesses
Since 2015 staff member of the youth section at the Goetheanum; scientific work in the field of youth-led research (2017-2020)
Since 2022: research fellow in the pedagogical section at the Goetheanum; areas of research: pedagogy and health, with focus on resilience
Christof Wiechert - Alanus University
Alfter, Germany
Born in 1945
Pupil at the Waldorf school in the Hague, Netherlands
After studying education and geography, 30 years of teaching at the Waldorf school in the Hague
Cofounder of the Dutch State Waldorf Teacher Training Seminar. For many years he was a
Councilmember in the Anthroposophical Society in the Netherlands
Together with Ate Koopmans, he developed the "Art of Child Study" course. He has lectured in many countries
Since September 1999: Has worked for the Pedagogical Section
October 2001-December 2010: Head of the Educational Department of the School of Spiritual Science at the Goetheanum in Dornach/Switzerland
Since 2008: Lecturer and research fellow at Alanus University
He continues to work for the School of Spiritual Science at the Goetheanum and on pedagogical and anthroposophical themes in different countries
Prof. Dr. Carlo Willmann - Zentrum für Kultur und Pädagogik
Vienna, Austria
1956: Born in Furtwangen (Germany)
Fields of study: Theology, Art History in Freiburg/Br., Frankfurt (Germany) and Wien (Austria).
1996: Doctorate on the topic: Waldorf Education - Theological and Religious Education Findings.
1984-202: High school teacher for history, art history and religion at Waldorf schools.
2001-2008 lecturer at the Center for Culture and Pedagogy Vienna
Since2009: Head of the master's course in Waldorf Education at the Danube University Krems (Austria).
Since 2009: Professor of Religious Education and Ethics at the Alanus University of Art and Society in Alfter (Germany).
Chairman of the International Network for Academic Steiner Teacher Education (INASTE).