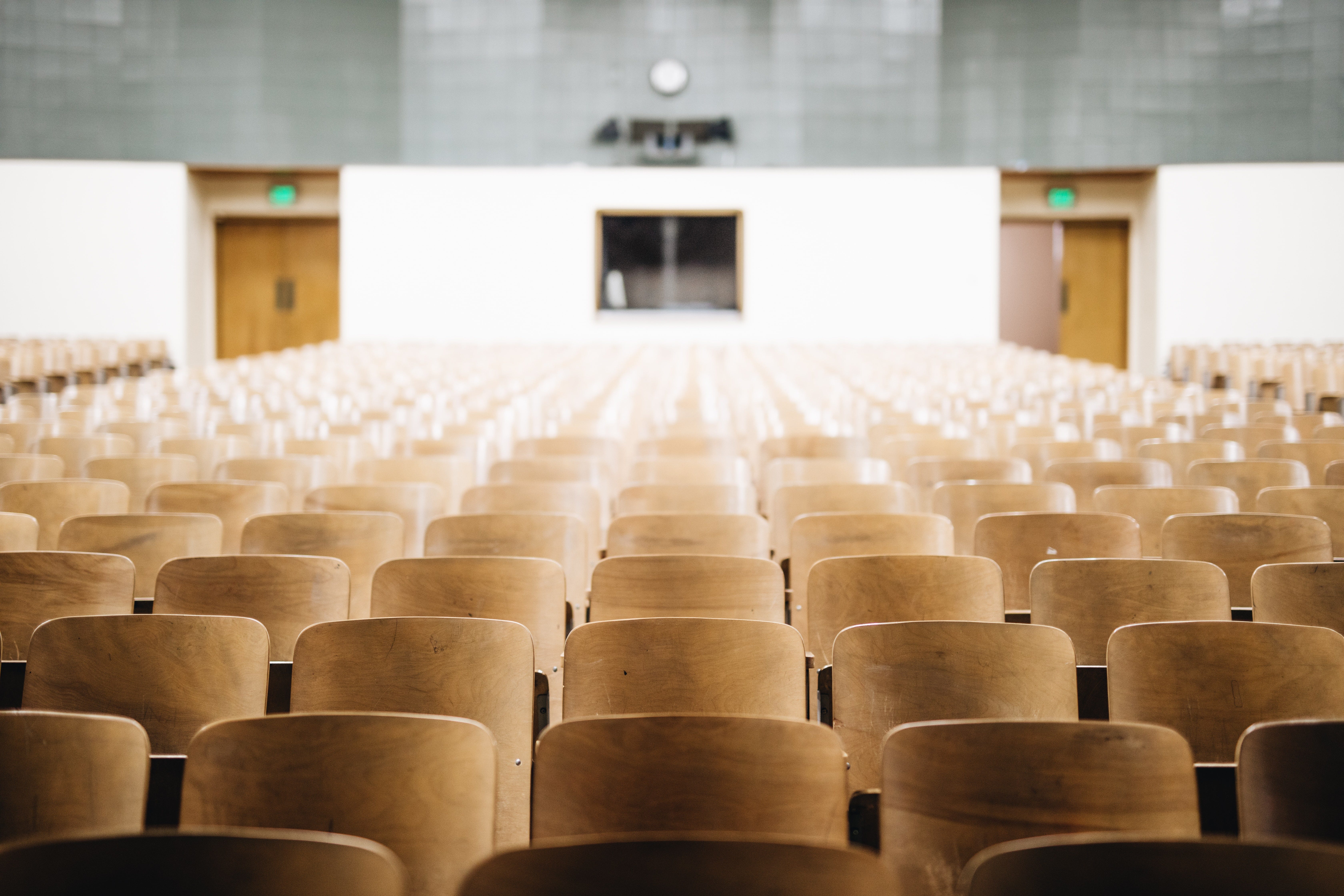 ICW Lecturers
Our ICW lecturers introduce themselves. They are listed in alphabetical order by surname.


Virashni Bharuth - Southern African Federation of Waldorf Schools
Ubuntu, South Africa
Born 1973 in Durban South Africa
Profession - Waldorf High School Teacher since 2004
Taught at two South African Waldorf High Schools - Roseway Waldorf School and Stellenbosch Waldorf School
Post-graduate with English Honours at the University of Kwa-Zulu Natal (previously University of Durban-Westville)
Subjects: English, Drama, History, Religion Studies
Particular areas of interest/subject domains: Philosophy, Parzival, Dostoevsky and Faust
2021 - became a member of the Federation of Southern African Waldorf Schools
Currently developing a national high school teacher training
Caroline Bratt - Waldorf University College
Stockholm, Sweden
Born in Stockholm, 1964
Study background: Law and Waldorf teacher education
1995-2006: Class teacher at Kristoffer school in Stockholm
2006-2010: Teacher at Waldorf University College in Stockholm
Since 2010: Head of Waldorf University College in Stockholm
David L. Brierley - Associate Professor Educational Methodology
Oslo, Norway
Co-founder of Rudolf Steiner University College in Oslo.
Pioneer in establishing the examination-free Waldorf upper schools in Norway.
A coveted lecturer in teacher education in Waldorf seminars and state universities and in Finland, Latvia, Sweden, Iceland, the U.K., Spain, Portugal, Austria, Italy, Hungary, Slovenia, Croatia, Bosnia-Hercegovina, and the United States as well as in his native Norway.
He is the author of ten books on educational methodology, the latest 'Brains are Born, Minds are Made' to be published by Steiner Books, New York August 2023 with translations into four other languages.
He is a fellow of the Fundación Botin Platform for Innovation in Education in Santander and Madrid, Spain where he worked with the question of creativity in schools and teacher education.
Today: central in building Waldorf teacher education in Ljubljana and Zagreb.
Prof. Dr. Hornfay Cherng - National Tsing Hua University
Hsinchu, Taiwan
1960: Born in Yunlin (Taiwan).
B.A. in Philosophy (Fu Jen Catholic University, Taiwan)
Science teacher at an Elementary School in Taipei County
1991: PhD in Curriculum Studies (Indiana University, USA)
2012: Founder of the Center for Waldorf Education, National Hsinchu University of Education
2016 President of the Association of Anthroposophy in Hsinchu
2018: Director of the Master Program for Waldorf Teachers, National Tsing Hua University
Dr. Rim N. Mouawad - Lebanese American University and American University of Beirut
Beirut, Lebanon
1972: Born in Beirut, German mother and Lebanese father.
Fields of study: Education, special and inclusive education, teacher development, destiny learning, self-development courses, Waldorf education and curative transformative education
Guest trainer in Sekem ( Egypt), co-taught an online course on inclusion with Ulrike Barth ( Elewa platform, Alanus University)
2013: Doctorate from Aberdeen University, Scotland on the topic: "Impact of participatory appreciative inquiry within destiny learning on the self-development of Lebanese special educators"."
2013: Honorary diploma from Camp-hill Community, Aberdeen, Scotland
1993-2000: Special education teacher and therapist at FiSTA First Step Together Association
2000-2013: Teacher trainer and school principal at Step Together
Since 2014: elected as an international member in the training Council for inclusive social development (Dornach, Switzerland),
Since 2007: lecturer at the Lebanese American University, and American University of Beirut. Teaching special education and early childhood education courses
Since 2013: President Step Together and head of Waldorf Beirut , initiator of teacher training center at Step Together using the trinal method ( art, theory and practice)
Dr. Ida Oberman - Alanus University
Oakland, USA
Dutch-born and German-educated
Graduated from the Waldorf School in Tübingen, Germany
Waldorf teaching diploma in Stuttgart Germany, BA from Swarthmore College, PhD in Education from Stanford University
After a decade of teaching in New York City, she served as the education program officer of the Hewlett Foundation in Menlo Park, CA
2010: Founder and executive director of Oakland's TK-8 Community School for Creative Education [CSCE]
2017: In collaboration with Mills College, Alanus University, Friends of Waldorf Education, and CSCE, Ida launched the Mills Waldorf Professional Development Certificate Program
Over the past two decades: Has guided practitioner and researcher groups to present together at conferences including the National American Education Research Association Annual Meeting on cutting-edge work surrounding focus on the whole child and systems change
She serves on the board of Faith in Acton East Bay, a multi-racial, multi-ethnic federation of houses of faith and schools representing 60,000 families in Alameda and Contra Costa Counties
2023: Senior Research Fellow, Alanus University
Dr. Martyn Rawson - Waldorfseminar Kiel
Kiel, Germany
Born 1954 Glasgow (Scotland)
Studies: BA Joint Hons English Literature & History, York University, MA Plymouth University in Educational Research, Education Doctorate Plymouth University theme: Learning as becoming a subject in a Waldorf school: A hermeneutic phenomenological study.
1979- to date Waldorf teacher: York Steiner School, Michael Hall, UK, FWS Uhlandshöhe, Stuttgart, FWS Elmshorn, Christian Morgenstern School, Hamburg.
Teacher education: Freie Hochschule Stuttgart, Greenwich University, Waldorfseminar Kiel,
Since 2020 Hon. Professor National Tsinghua University Taiwan
Most recent publication: Steiner Waldorf Pedagogy in Schools (Routledge, Taylor & Francis, 2021)
Prof. Dr. phil. habil. Dirk Rohde - Alanus University
Alfter, Germany
1956: Born in Oldenburg (Germany)
Fields of study: Biology, Chemistry, Pedagogics and Ethnology in Marburg and Freiburg (Germany); Goetheanistic Science in Dornach/Switzerland
Guest studies in Seattle/USA, San José/Costa Rica and Basel/Switzerland
1988-2021: Science teacher at Free Waldorf School in Marburg
Since 1990: all sorts of different tasks within the Waldorf movement
2003: Doctorate on the topic: "What is the meaning of 'lively' teaching?"
2021: Habilitation treatise on the topic: "How do Waldorf students cope with the demands of centralized final high school exams?"
Since 2022: Honorary professor of educational science with a focus on Waldorf education at the Alanus University in Alfter (near Bonn/Germany)
Sven Saar - Waldorf Modern Teacher Education
London, UK
Born in Germany in 1966
1990 Diploma in Waldorf Education Witten/Annen
1990 – 2008 Class teacher and Upper School teacher in the UK
2008 – 2016 Class teacher in Wahlwies/ Germany
Since 2011 Regular articles for the journal "Erziehungskunst"
2016 Class teacher at Steiner Academy Hereford/UK and transition to teacher education
Sven works full-time in Teacher Education and is on the faculty of several courses in the UK and abroad. He gives lectures and seminars internationally and works as an active mentor and advisor to schools and teachers in Britain, Germany, Asia and Africa. He co-founded the Waldorf Institute in Southern England in 2021 and runs the Waldorf Facebook communication group The Chalice.
Active as mentor and adviser in Waldorf schools for 20 years. Founder of SWIPP (www.swipp.org.uk), offering mentoring, teacher development, seminars, and talks
Active mentor to developing schools in Thailand, India, the Philippines, and Kenya
Sven Saar gained his Waldorf Teaching Diploma at a very young age. After moving to England, he worked as a class teacher for 30 years, eight of those in Germany. He also taught in the High School, specialising in history and drama. Now he works full-time in Teacher Education and is on the faculty of several courses and universities in the UK and abroad. Sven gives lectures and seminars internationally and works as an active mentor and advisor to schools and teachers in Britain, Germany, Asia and Africa. He is a co-founder of Waldorf Modern Teacher Education UK (www.waldorfmodern.uk).
Prof. Dr. Jost Schieren - Alanus University
Alfter, Germany
Born in Duisburg (Germany) in 1963
Fields of study: Philosophy, German Philology and Art History in Bochum and Essen
Guest studies in Ann Arbor (Michigan, USA)
1997: Doctorate on the topic: "Perceptive Power of Judgement. Methodical and Philosophical Foundations of Goethe's Scientific Recognition."
1996-2006: German teacher at the Rudolf Steiner School in Dortmund
2004-2008: Research assistant at the University of Paderborn
Since 2008: Professor of school pedagogy with a focus on Waldorf education and head of the department of educational science at the Alanus University in Alfter near Bonn
Kenya Strong - Cultural Consciousness and Racial Literacy Educator
California, USA
MA in Education, Virginia
BA in Psychology, New York
Certified Grades and Waldorf Teacher, California
Certified Life Coach, California
Certified Diversity, Equity, and Belonging Facilitator
2013-2020: Highland Hall Waldorf School Lead Teacher, Northridge, CA
Since 2020: Threefold Village Lead Instructor, Sunland, CA
Since 2020: Contracted Cultural Consciousness Facilitator, Los Angeles, CA
Christof Wiechert - Alanus University
Den Haag, The Netherlands
Born in 1945
Pupil at the Waldorf school in the Hague, Netherlands
After studying education and geography, 30 years of teaching at the Waldorf school in the Hague
Cofounder of the Dutch State Waldorf Teacher Training Seminar. For many years he was a
Councilmember in the Anthroposophical Society in the Netherlands
Together with Ate Koopmans, he developed the "Art of Child Study" course. He has lectured in many countries
Since September 1999: Has worked for the Pedagogical Section
October 2001-December 2010: Head of the Educational Department of the School of Spiritual Science at the Goetheanum in Dornach/Switzerland
Since 2008: Lecturer and research fellow at Alanus University
He continues to work for the School of Spiritual Science at the Goetheanum and on pedagogical and anthroposophical themes in different countries
Prof. Dr. Carlo Willmann - Alanus University / Zentrum für Kultur und Pädagogik
Alfter, Germany / Vienna, Austria
1956: Born in Furtwangen (Germany)
Fields of study: Theology, Art History in Freiburg/Br., Frankfurt (Germany) and Wien (Austria).
1996: Doctorate on the topic: Waldorf Education - Theological and Religious Education Findings.
1984-202: High school teacher for history, art history and religion at Waldorf schools.
2001-2008 lecturer at the Center for Culture and Pedagogy Vienna
Since2009: Head of the master's course in Waldorf Education at the Danube University Krems (Austria).
Since 2009: Professor of Religious Education and Ethics at the Alanus University of Art and Society in Alfter (Germany).
Chairman of the International Network for Academic Steiner Teacher Education (INASTE).
Prof. Dr. M. Michael Zech - Alanus University / Lehrerseminar Kassel
Alfter / Kassel, Germany
*1957 in Munich
Fields of study: Literature and German Philology, History, Political Science and Philosophy in Munich
2012 Doctorate on the topic: History in Waldorf schools
Waldorf Teacher since 1983
Since 1992 Teacher Trainer
2013 Junior professor of Didactic of History at the Alanus University in Alfter near Bonn
2018 Professor for Cultural Science and Didactic of Humanities at the Alanus University in Alfter near Bonn